Morris Photos - the Early Days

Here's my first Morris Minor, a 1959 2-door saloon in running condition (798 WMM), bought for £70 (about $140) in the summer of 1972. The attractive young lady on it is Susan.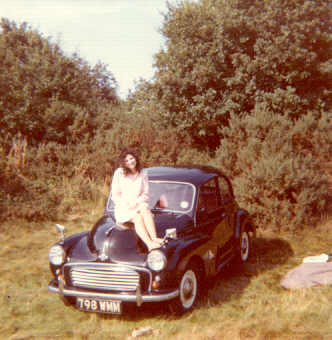 In 1973, the engine started making strange noises and I switched to a 1960 two-door saloon (297 CBM), bought for £60. It came with an interesting design on the boot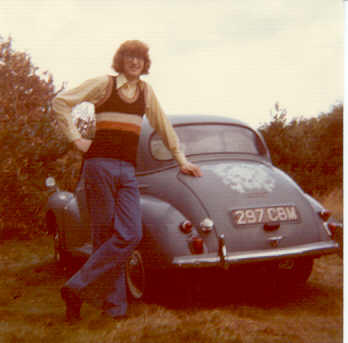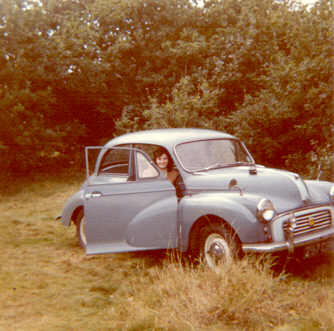 I decided to spruce it up in the summer of 1974 by painting it a darker blue. It worked well. See how smart it looks.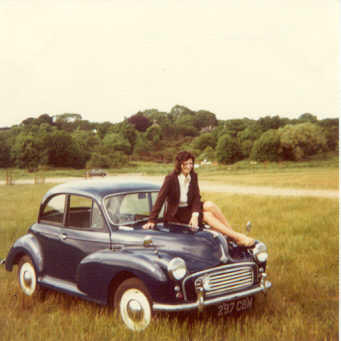 For a now forgotten reason, I purchased a 1963 white 2-door saloon in 1975 (218 KJM) for £15. It needed a little welding on the frame to pass an MOT but that was done. Here are two very smart looking Morris Minors together.
Here's the 1963 Morris Minor at Mundesley on the Norfolk Coast in 1975.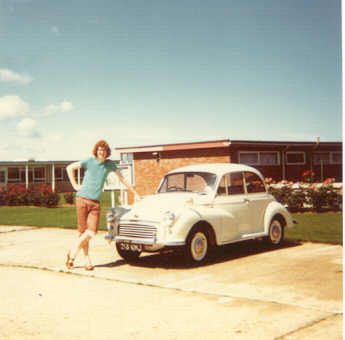 In 1976 I hand painted it a bright yellow. This is the first photo of it in it's new, shiny colour.
And here it is pictured at my place of work, the Water Research Center, in Stevenage, Hertfordshire.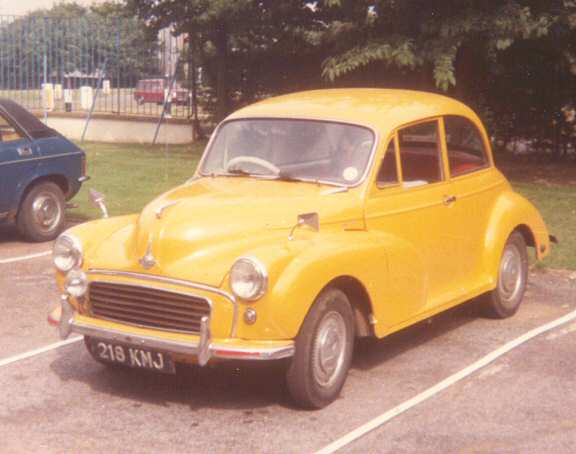 Last Edited by JMW 03/29/15