Morris Photos - The Late 70's
In 1977, my father purchased this 4 door Minor (THX 221F) for his own use.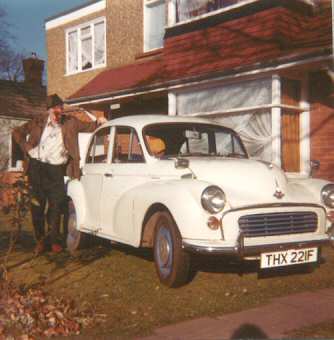 The next year I sold Daffodil and bought a brown 1970 Morris Oxford (RNK 995H) from a friend of my father's.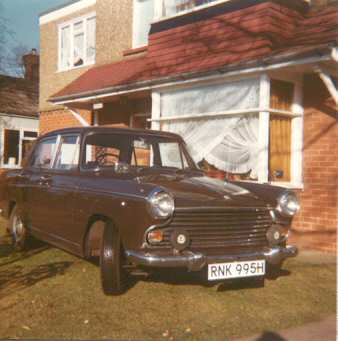 In 1979, brother Andy bought a 1968 Dark Blue Morris Minor (PMU 382F) to restore for himself. Here it is in process of restoration at 56 Grove Road.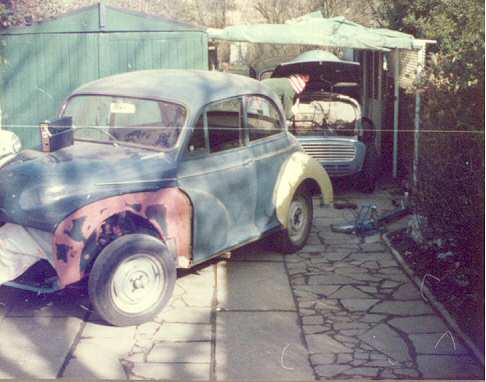 Along the way we purchased a number of Minors for £5 or £10 and parted them out. Here is one unlucky car that was sacrificed to keep other Minors running.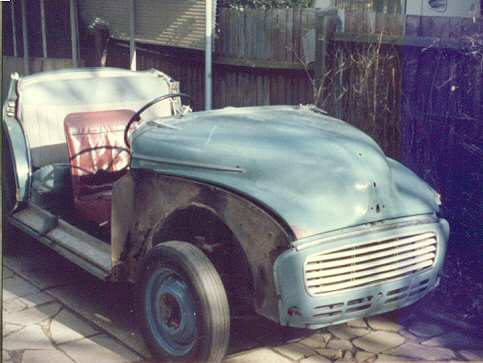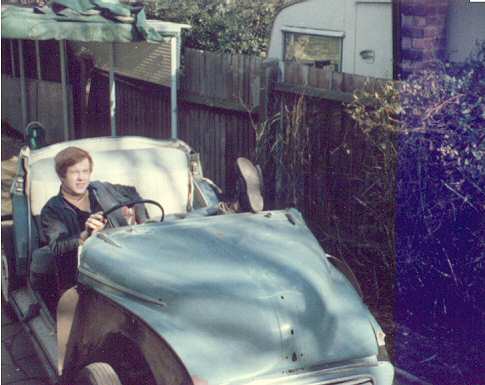 Last Edited by JMW 01/16/06