Conrail Photos - Line to Menasha
Here we have the local backing a string of box cars along
the line to Menasha at Otsego. Because it was a long backing
move, a caboose had to be used. It was kept at Plainwell during
the early and mid 80's. It was vandalized and eventually
was kept at Hughart Yard, being brought down to Plainwell
every day.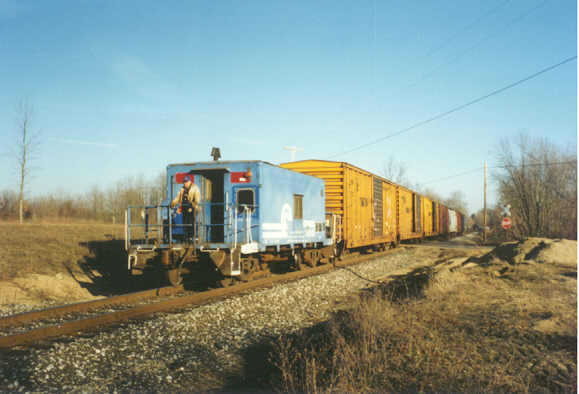 A busy scene at Menasha with coal on the left and 3 tracks
of box cars in the distance right.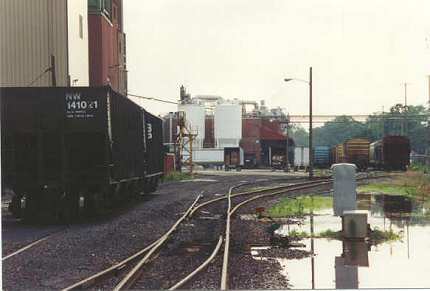 Appalachian coal was delivered to the boiler house at Menasha
until it was converted to natural gas. A switchman rides the car
at the Menasha yard.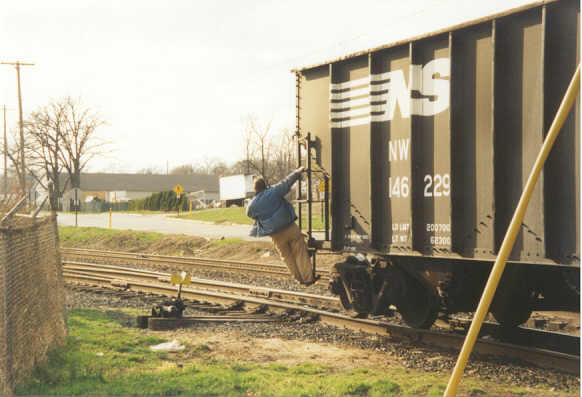 Here's the coal pick.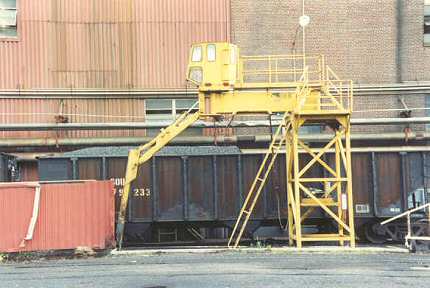 The other end of the Menasha plant in 1993. The majority of
boxcars arriving were Railbox. When NS absorbed Conrail this changed to all NS boxcars.

The Menasha trackmobile got plenty of use, even though
Conrail provided a daily switch.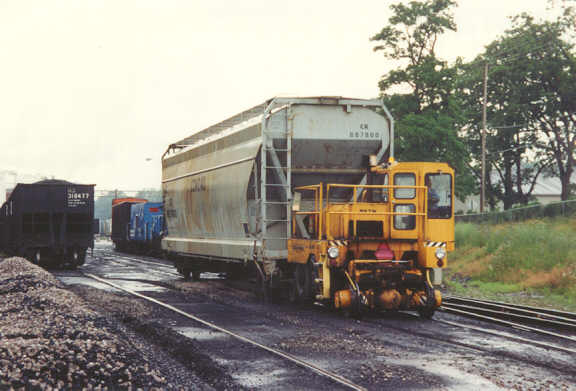 Both the trackmobile and the CR local are switching.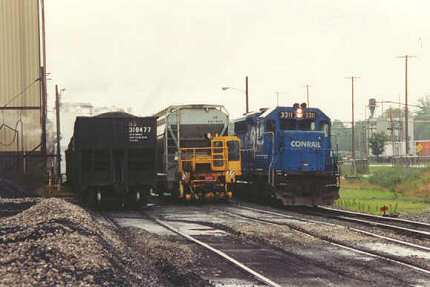 The local has it's train assembled and begins the trip back to
Plainwell and Grand Rapids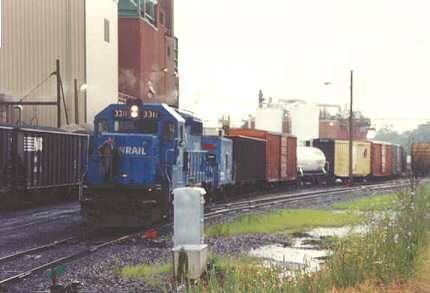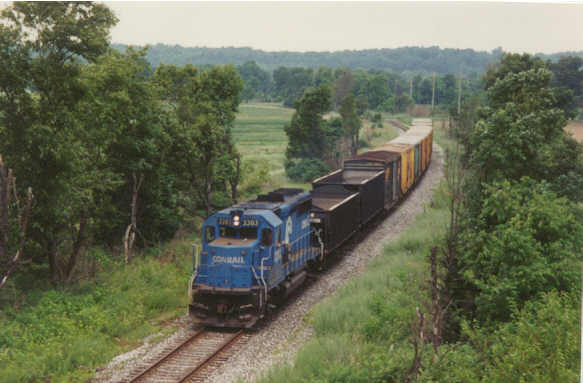 Beyond the Menasha Mill, the line curved to the south and ran to the
Rock Tenn paper mill a mile away. In the early nineties there was ribbon
rail laying alongside this spur but no traffic was ever gained from Rock
Tenn and the new rail plus the old track was removed in the late nineties.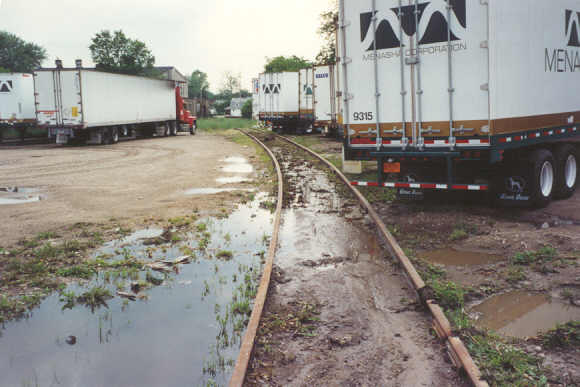 Last Edited by JMW 02/04/07