Conrail Photos - Plainwell Paper Spur
Paper was made in Plainwell for over 100 years before the mill closed in 2001. The local delivered pulp, clay and titanium dioxide on a spur that run through town, crossing the Kalamazoo River and doing a little street running in the process. Here we have #3311 pushing a single box car to the mill in the summer of 1993.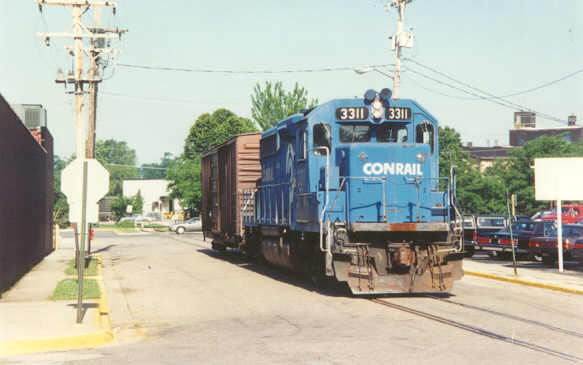 In the winter of 1996, the local waits in downtown Plainwell while the crew have lunch.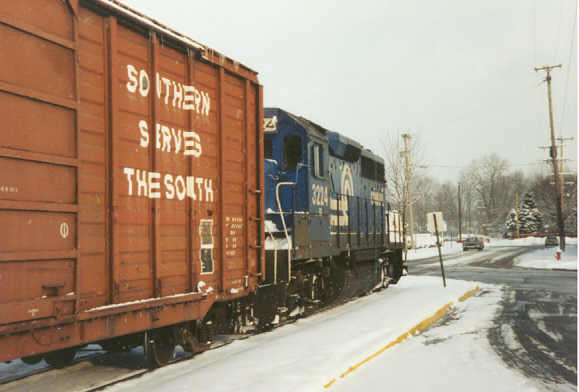 Winter 1994 has a light engine movement running down to the mill. The switch on the Otsego line is just past this wooded area.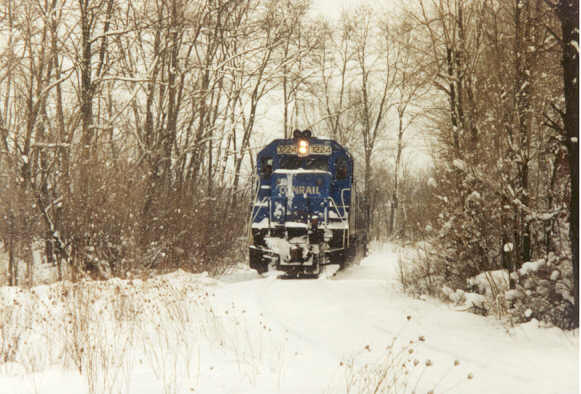 Here is the Conrail local inside the mill in the summer of 1993: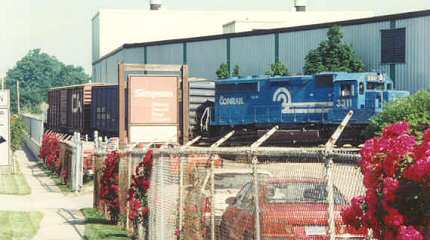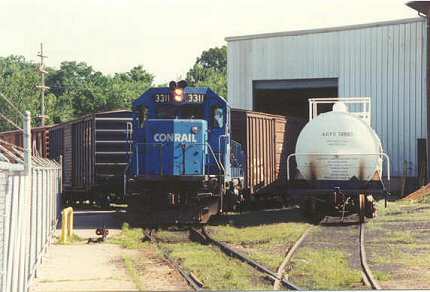 Last Edited by JMW 02/04/07