Conrail Photos - Preferred Plastics
Preferred Plastics is just south of M-89 between the two railroad lines going south. They were served from the ex-NYC line, receiving a covered hopper full of plastic granules every week or so. The two photos below show Conrail #3311 going across M-89 to retrieve an empty hopper and then returning with it. For years this move involved using some of the Plainwell Central track. Towards the end of service, the plastics company unloaded on the "Main", thus denying the Plainwell Central any revenue moves.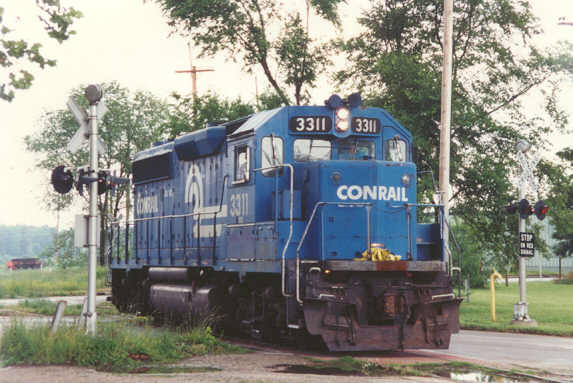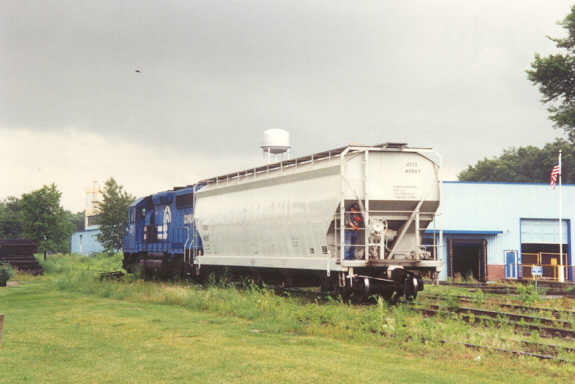 Also in 1993, a plastics hopper spotted beside the company.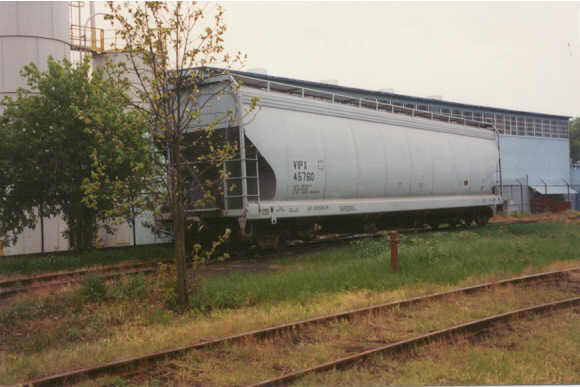 Last Edited by JMW 02/04/07