October 2007 Update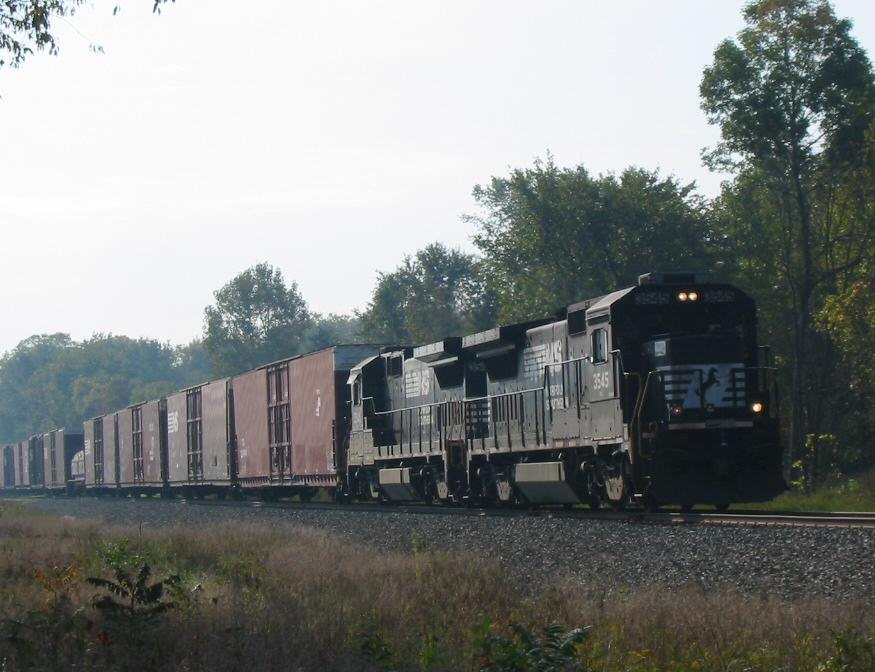 In October 2007 there are no railroad customers in Plainwell and Otsego. NS traffic consists of: (1) a daily Elkhart to Grand Rapids road train (seen above at B Avenue with 28 cars) and the return working; (2) A Monday - Friday Kalamazoo to Wayland local and return. Customers for the local are the plastics and agricultural businesses in Martin, Deans Food in Wayland and a pipe unloading facility (also used for stone) in Wayland.

NS have announced that all their West Michigan lines will be operated by Watco, effective January 1, 2008. Watco will operate these lines as the Michigan Central Railroad. The headquarters for this new railroad (with an old name) will be in Kalamazoo.

Menasha sold the paper mill in Otsego to the United States Gypsum Company in 2006. They will operate it as "Otsego Paper" and manufacture paper for wallboard there. It is planned to re-open in 2008 and will need rail service. The line to Otsego remains in place for this eventuality.

The Plainwell paper mill was taken over by the City on Plainwell in lieu of unpaid property taxes. The city plans to use the buildings for commerce of some kind but all papermaking machinery has been removed and sold. While the track to the mill remains in place, it is unlikely it will ever be used again.
Last Edited by JMW 10/05/07