More Plainwell Central Photos
At the left, looking north from a dirt crossing towards M-89 and the mainline. Plainwell Central track ended just beyond the second switch. Thus Conrail had to use PC track to get cars of plastics granules past that switch and then up next to the building. On the right, looking south towards 8th Street, where the rails ended.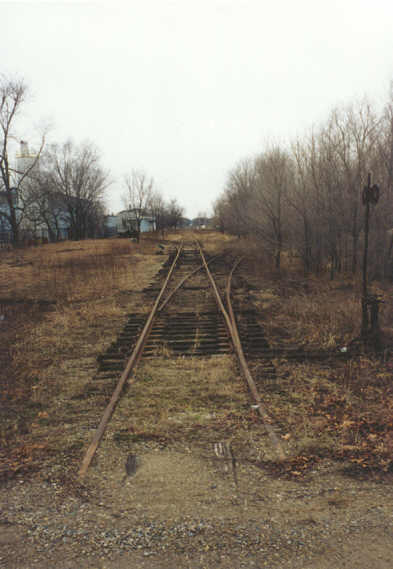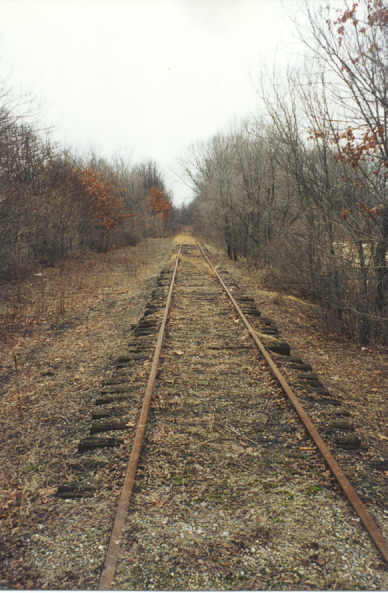 The harp style switch stand at the switch south of the dirt crossing. This switch could not be seen unless you walked the track, which was so overgrown that nobody ever did!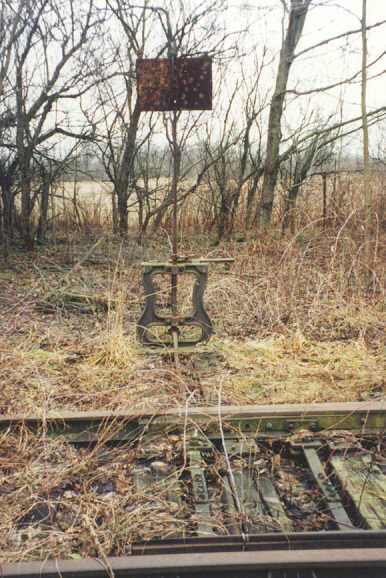 The long disused spur that originally entered the south end of the factory building. The spur ran almost the length of the building inside it and was presumably used to load or unload bulk wire in Essex Wire days.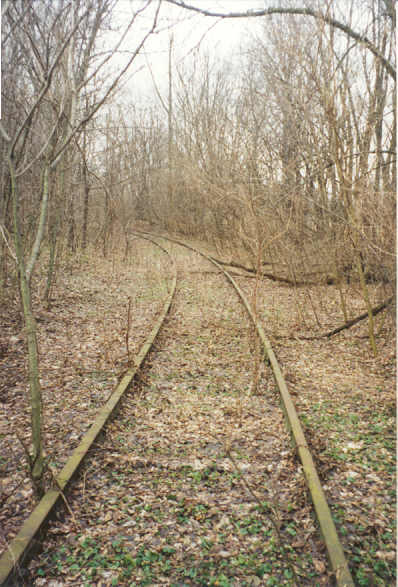 A better view of the flat car. It was used inside the factory as a bridge across the track. When the spur became disused, the bay inside the factory was filled in and that car pushed of the rails to rot. I could find no evidence of original ownership.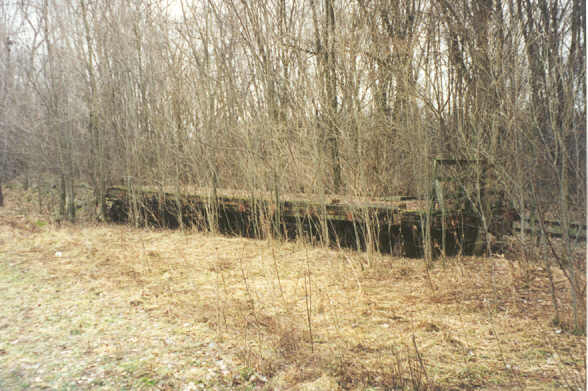 Last Edited by JMW 03/16/04