Special Moves
Once every few years the track geometry train goes through. Here is the Conrail train on a rainy day in the summer of 1993.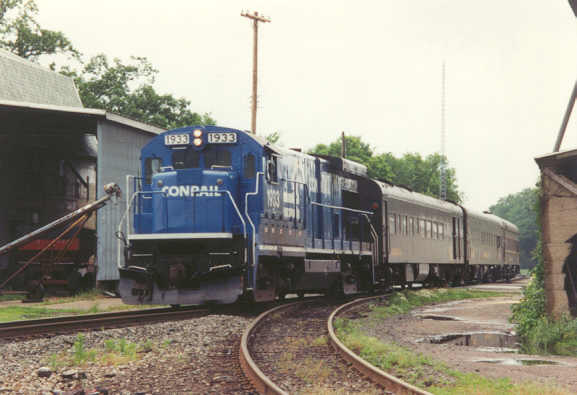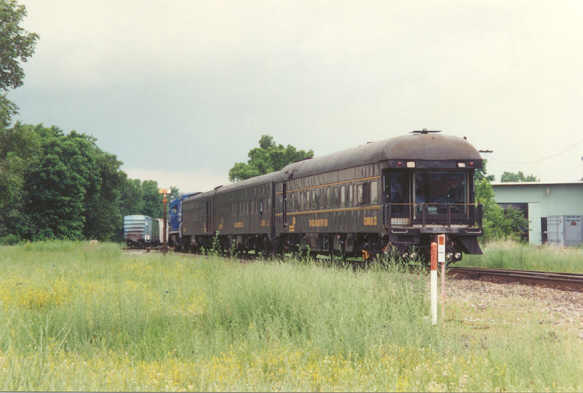 Also in the hot, hot summer of 1993, every train had to be preceded by a hyrail, checking that the gauge was still acceptable. This CR "Bread truck" hyrail is heading north across M89.


In March of 1997, heavy rains and high water had washed out the line
near Grand Rapids. A train of concrete fill in side-dump cars was
dispatched from Elkhart. For more photos click here.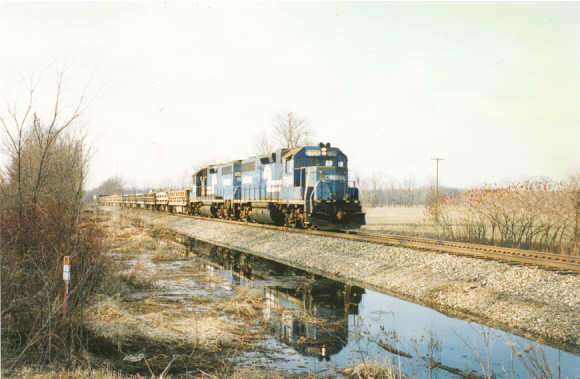 In a hot mid-September evening in 2005 the circus train came through
Plainwell heading to Grand Rapids. For more photos click here.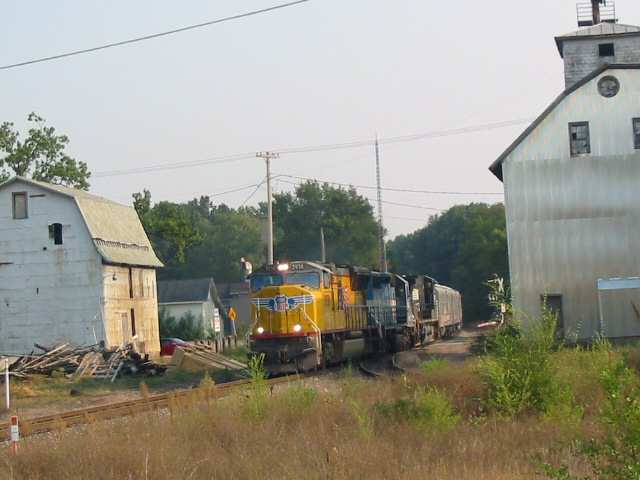 Last Edited by JMW 02/04/07