Foster Dogs and Puppies - 2004
January started with a bang (or was it a woof?). Four lab/shepherd puppies from an abuse/neglect situation arrived. Below we have Ben (left) and Emma (right).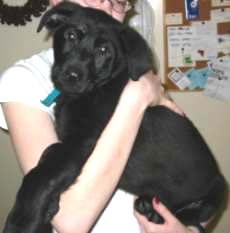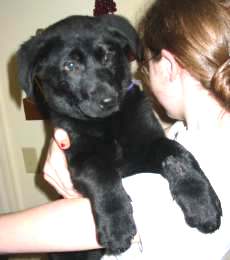 And below them are Lilly (left) and Jake (right). Poor Jake had broken his leg and nobody bothered to fix it. Fortunately it healed so that it didn't need surgery. Jake limped but he may loose the limp in time. Alas, having four pups in a cold, snowy Michigan January was a real handful. Kathy was up to the challenge, however! All these pups found good homes.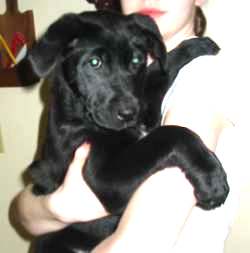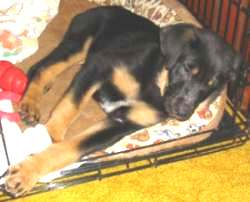 Here are Ben, Emma, Lily and Jake asleep in a pile.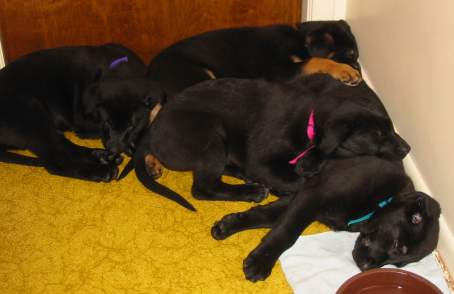 Chase's previous owner was gone from home for long periods of time and didn't feel that Chase was getting a fair shake. We were happy to take him in and we knew from day one that Chase was a keeper. He is a permanent member of the Winkworth family!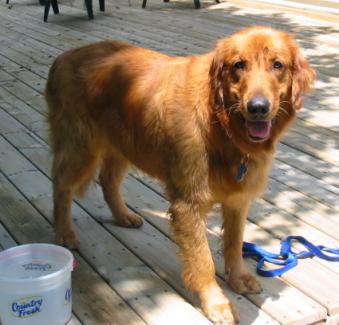 Stella was a stray found in the country. She is a Shepherd-Retriever mix, which makes for a beautiful and a smart dog. Stella was only available for one day before she was snapped up by a good home!
Chico was the only animal survivor from a house of horrors in Kalamazoo. In spite of an awful start, he was a healthy and affectionate little guy. He seems to be a Chihuahua-Rat Terrier type of mix. Chico arrived in late June but went to another foster house within a couple of days so we could take in Vinnie.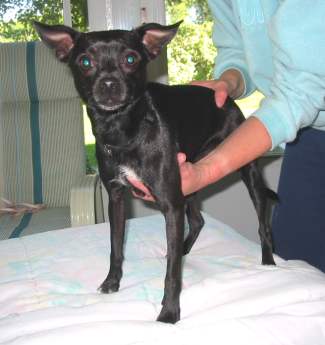 Vinnie's family were moving to another house where dogs were not allowed. He's a 5 year old black Lab with a good attitude about life. He's friendly, loves to play and had no destructive habits at all. Vinnie was a pleasure to be with. He left for a home at Lake Doster.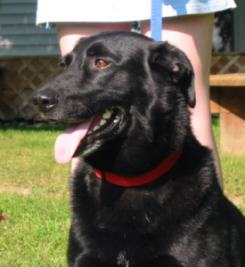 And now for the world's cutest puppy. This is Maggie, who was a drop off. The lady who found her wandering around desperately wanted to keep her but was unable to. Maggie was just a super dog - cute, fun and she learned quickly. Unfortunately she played so hard and long with our dogs that her head was permanently wet with their saliva (that spiky hair look....)! Maggie went to live in Chicago with a Jack Russell terrier.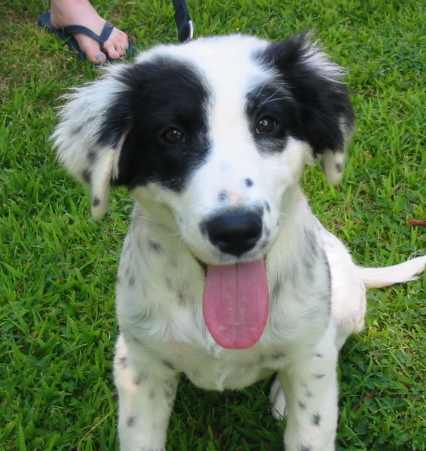 Next up was Copper, a Beagle-Aussie mix. His owner had died and there was no family to take him. The neighbor grabbed him and called us. He loved to play with our dogs and fitted in very well. As with most of the fosters, he bonded with Kathy. We enjoyed having him live with us. Copper went to a great family who had an Aussie before.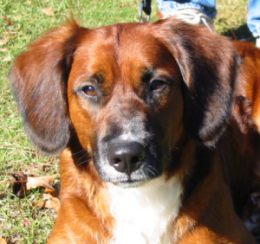 George's family did not want to give him up but their young son became very allergic to him. He is a Maltese mix, only eleven pounds in weight but a great temperament. He was very happy to rough-house with our hundred pound retriever. George found a great permanent home.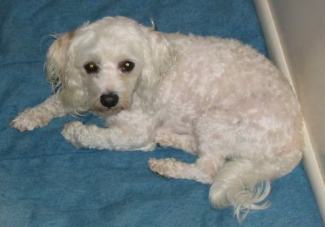 Last Edited by JMW 01/28/18