Interesting Trains at Schoolcraft
Here is the CN RDC rail monitoring RDC during Fall 2016. It came from the east specifically
to check the new outer rail on the curve and new track at the US 131 crossing, both in
Schoolcraft. There are only a handcar of RDC's still in use.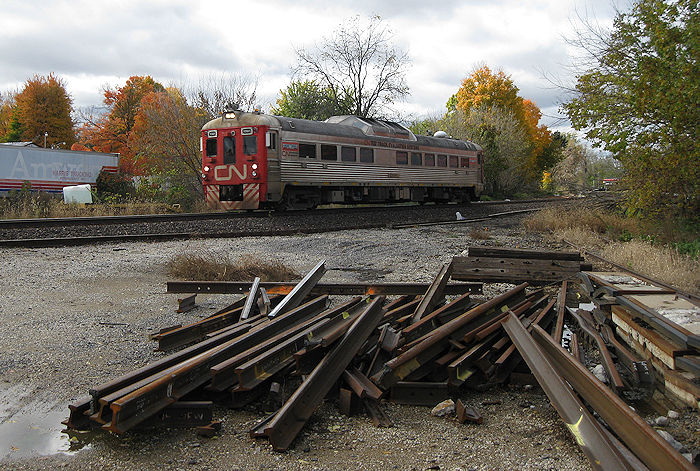 The Loram railgrinder train came through in early summer 2017. It came from the west,
backing up twice so the curve at Schoolcraft was ground 3 times. There were two water trucks
following it at a distance.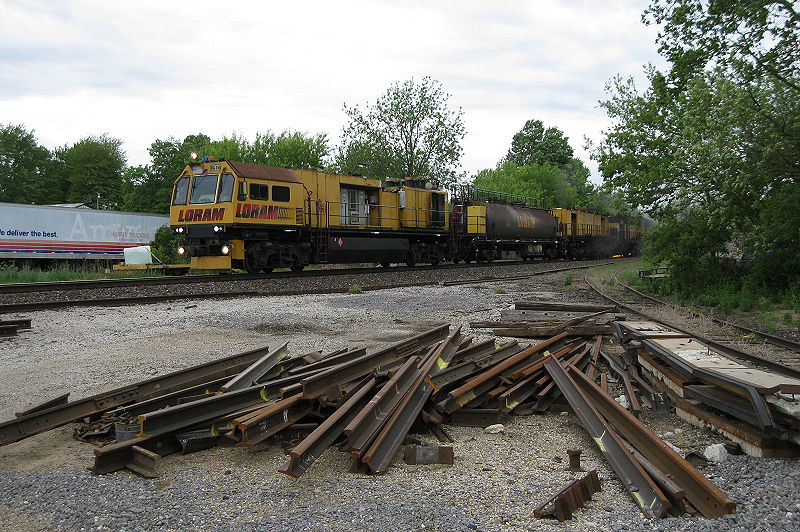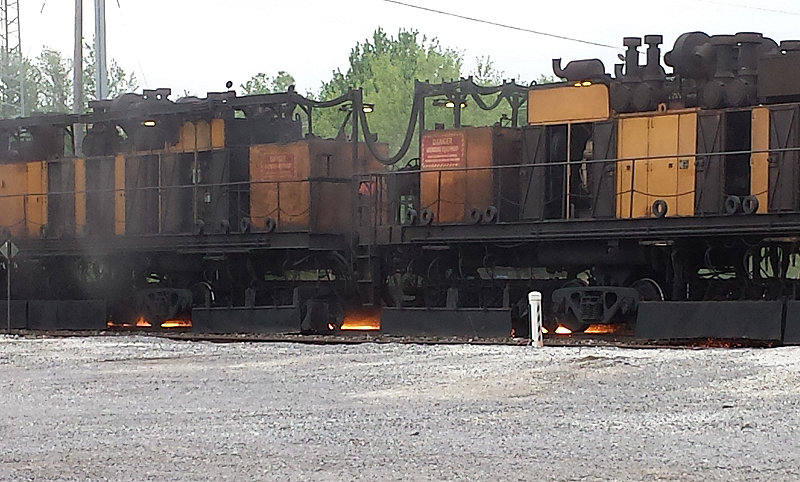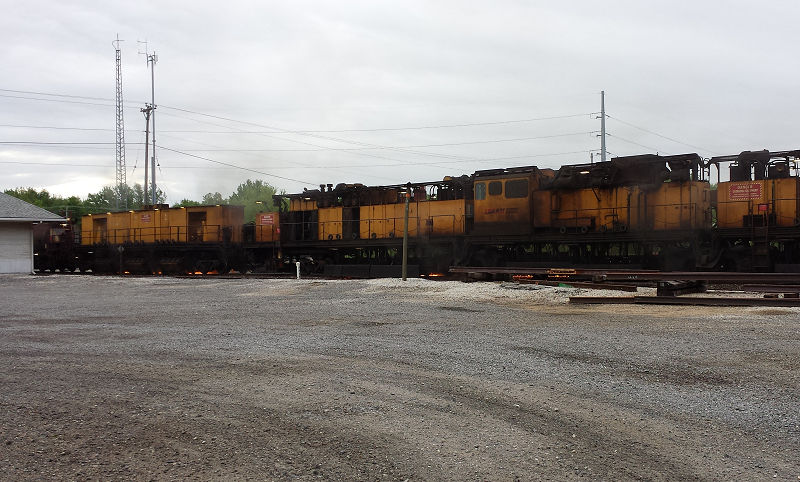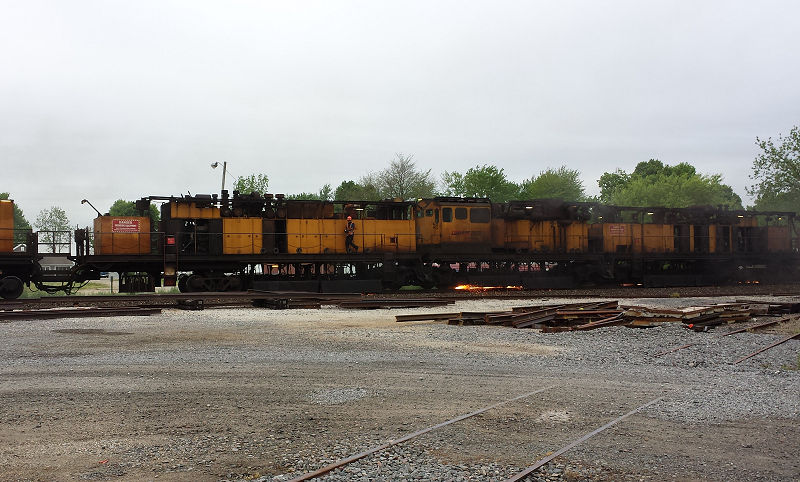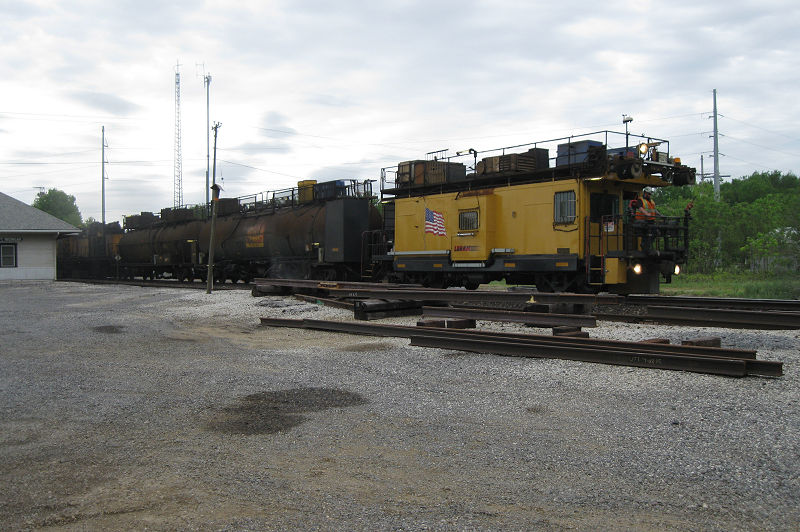 I should know what this Dyna-Cat does but I don't......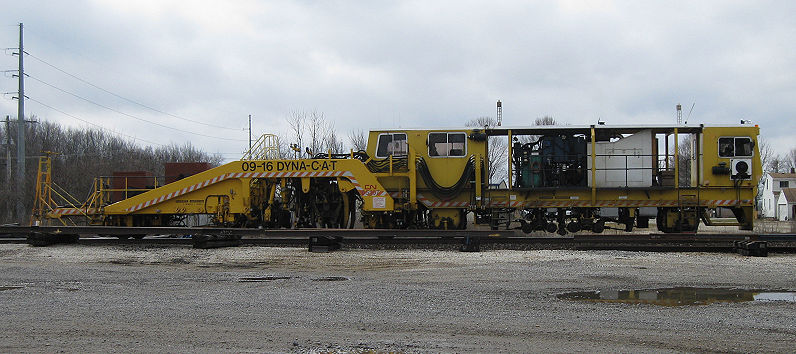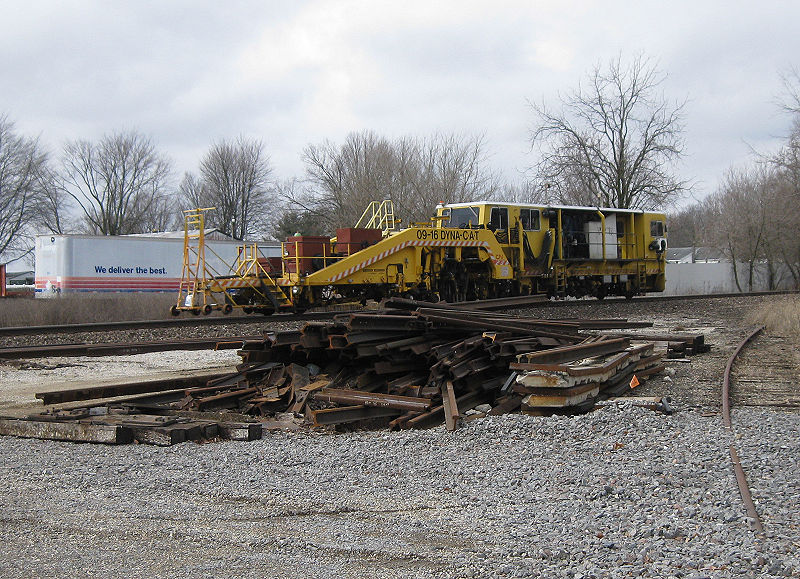 In March 2018 here's the southbound Grand Elk road-train from Kalamazoo to Elkhart crossing
the diamond. Speed for Grand Elk is restricted because it is a One Way Low Speed (OWLS) diamond.
This type of diamond has a flange-bearing frog. Speed for the CN is not restricted as it is straight rail for
their trains.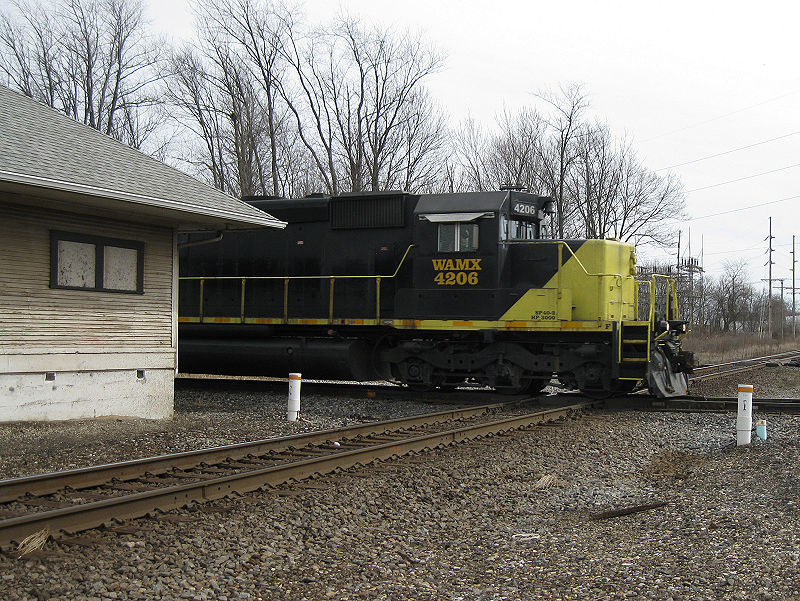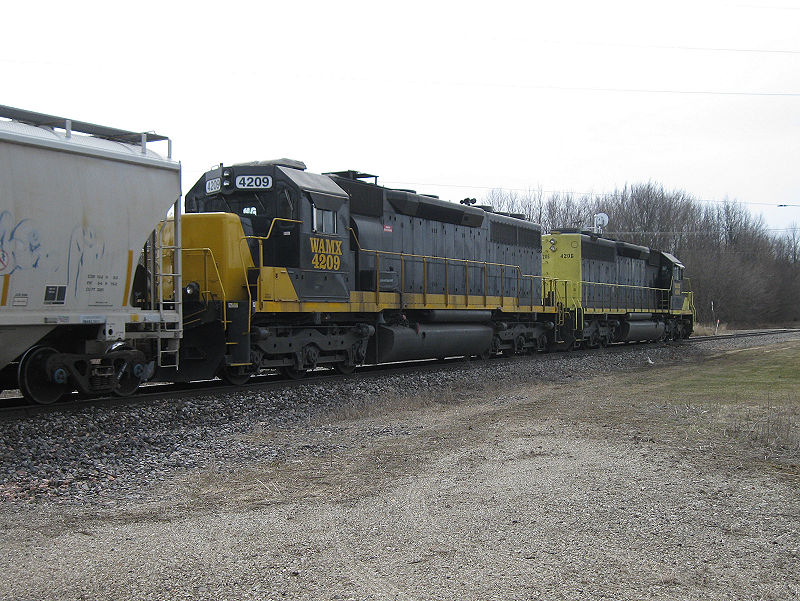 In summer 2017 a Westbound CN train came through at speed carry about 50 windmill blades,
all of which were over one hundred feet long.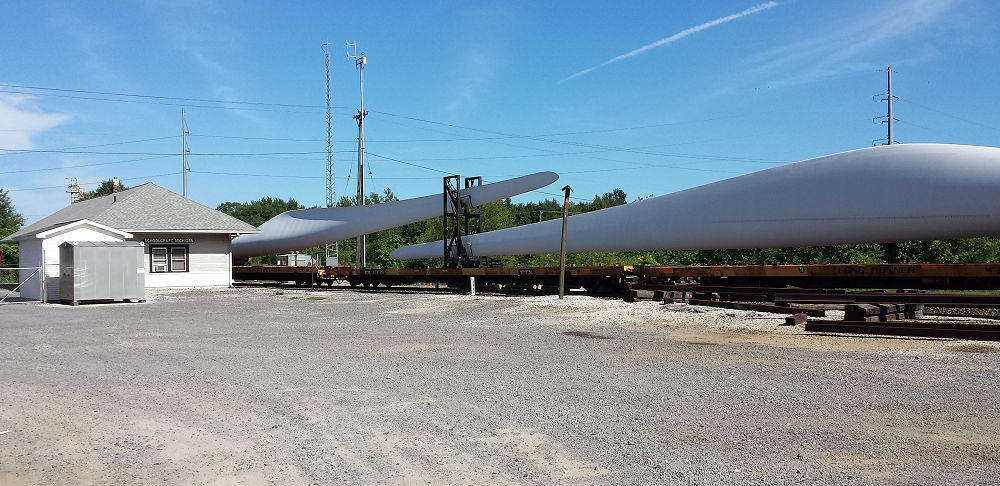 BNSF run-through loaded coal trains are an impressive sight, two big and clean units
on the front, then 120-130 loaded hoppers and a pusher unit on the rear. These three units
keep a heavy train moving at speed. The pusher on August 14th 2017 is shown below.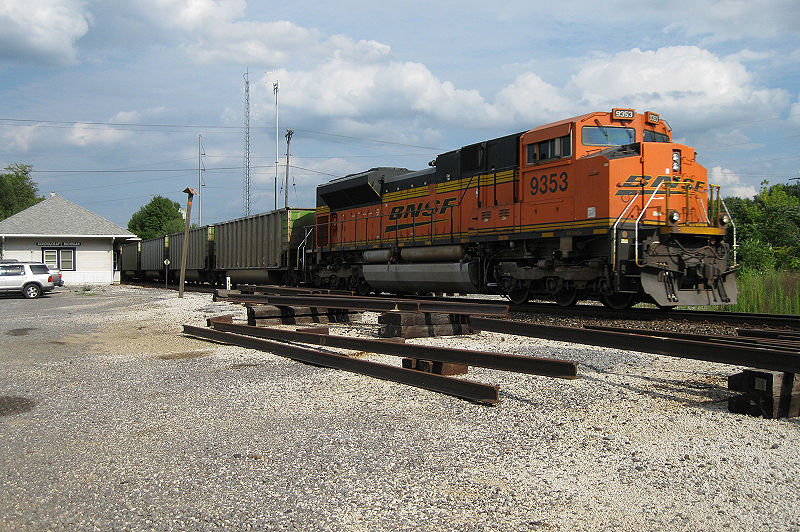 On 23rd May 2018 a Holland mobile welding unit was working on a joint on the curve just west
of the depot. It did a neat job of it.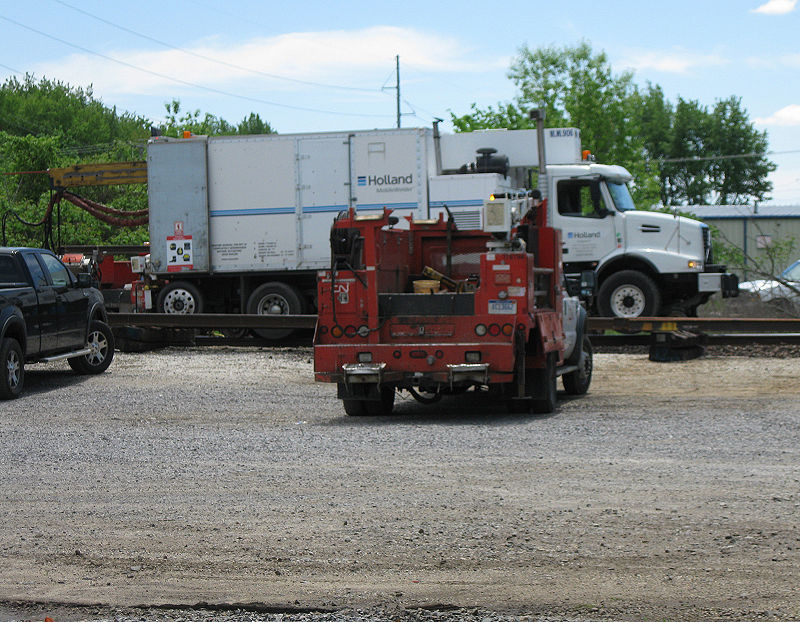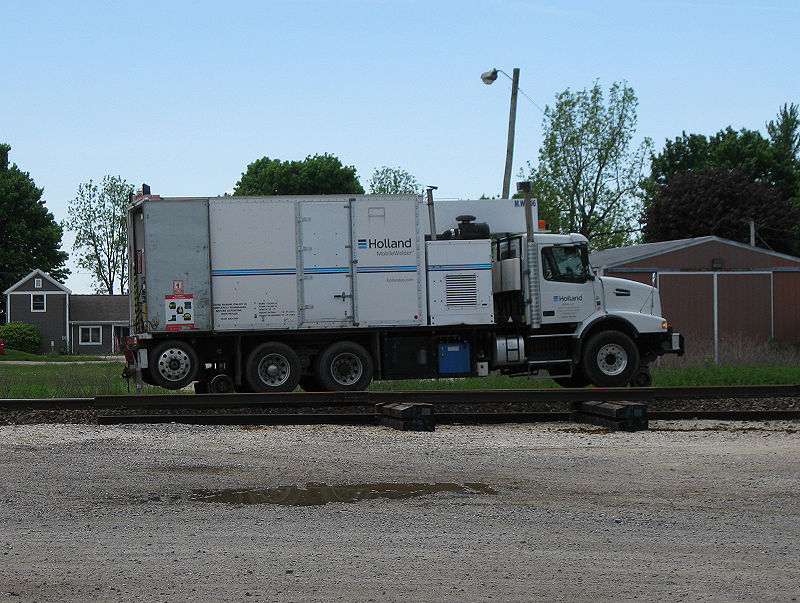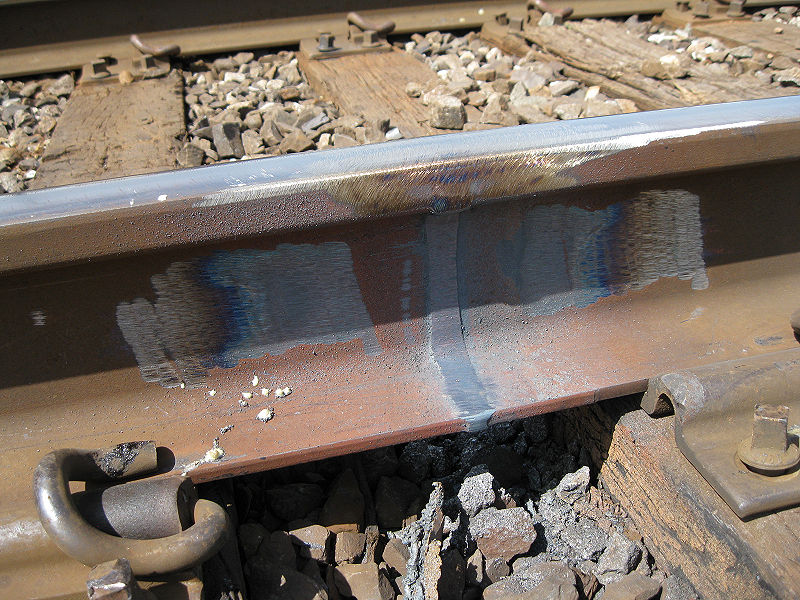 On 12th June 2018 I caught the CN weed spraying train moving east through Schoolcraft.
Here's a link to the video on YouTube
On 12th April 2019 a westbound windmill train came through. These are the tower sections
and there were 50 to 60 of them. The two CN diesels were pulling hard. A friend told me
that a westbound windmill blades train had passed through the area a couple of days before this.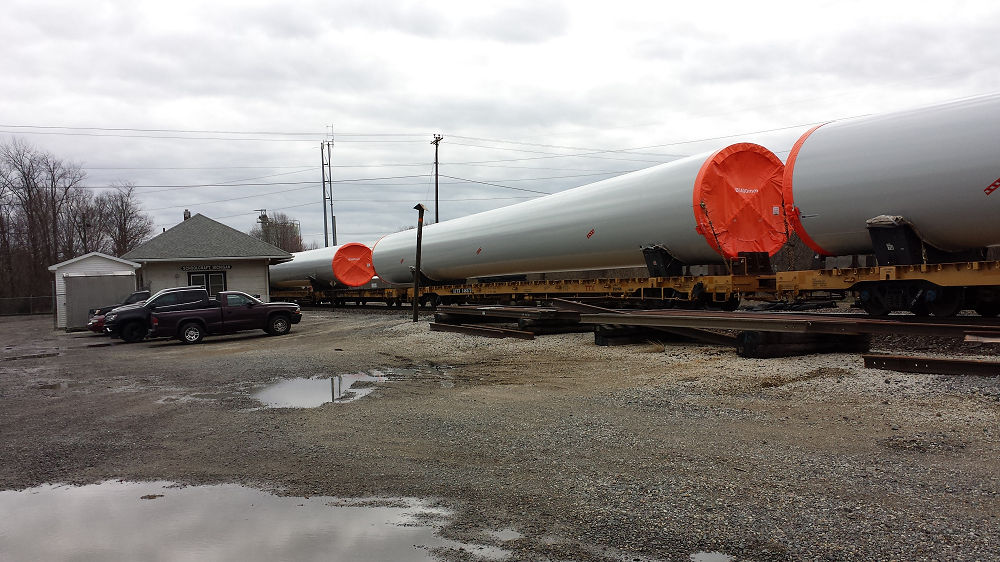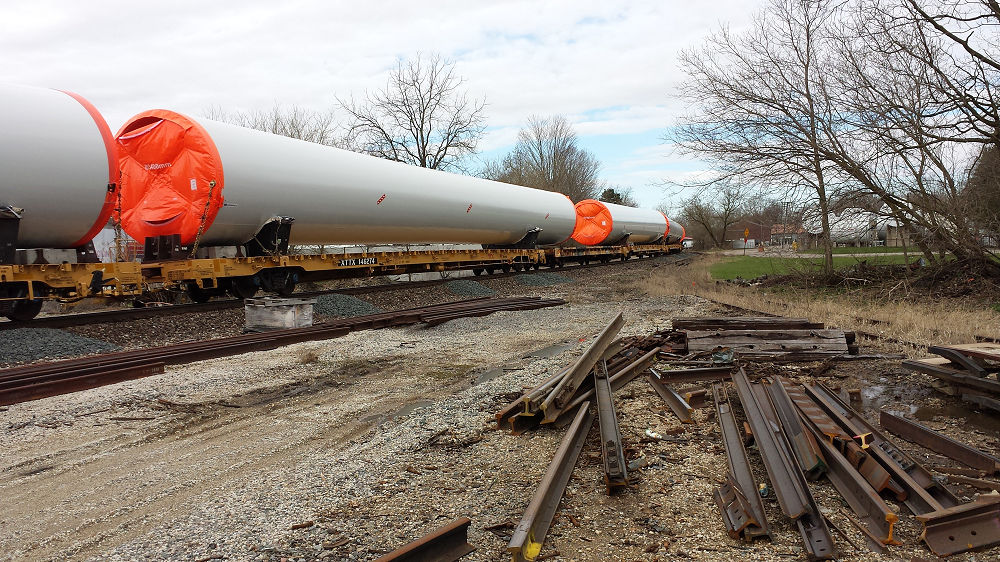 These four CN heritage units went east through on train M396, October 24th, 2020 at 11:45am.
They commemorate Wisconsin Central, Illinois Central, Elgin, Joliet and Eastern, and
British Columbia Railway. They are on route to Montreal. I captured them on a short video at this link.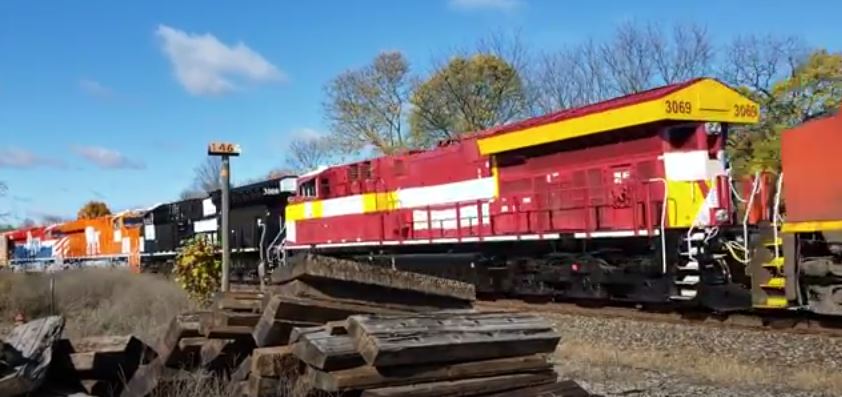 Last Edited by JMW 10/28/20