Foster Dogs and Puppies - 2006
Louise was gone a week when a great need arose to take in Sunny. She was a lab mix about 16 weeks old. Sunny was a sweet dog, not demanding and very loving. She was not housebroken but learned it fast. She found a great home.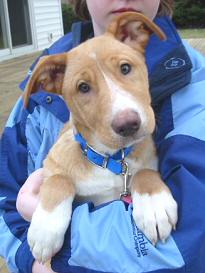 Fonzie was a transfer from another foster home. He had been rescued from the local Animal Control where he was about to be euthanized. He was a sweet dog too and fitted in here just fine. Fonzie was with us for a couple of months before an advertisement in the Kalamazoo Gazette attracted the attention of a retiree. When they met they hit it off and Fonzie now lives with her.
Libby was found tied to a tree on a property where the house had burned. However, apart from a full load of fleas she was a great shape. She is a people-lover, very sociable and is quickly learning her house-training. In a lot of ways she is the perfect puppy. Libby is now part of a loving family.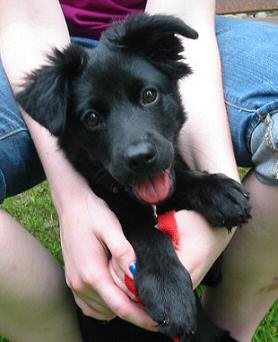 Trixie arrived with her 4 puppies, a real house-full. Unfortunately she was found to have heartworm and the vet said that to keep her quiet the puppies had to be separated from her. They were all transferred to other foster homes. Trixie is undergoing heartworm treatment and will make a full recovery. Upon X-raying her for the heartworm she was found to have many bb's inside her. This poor girl is only 2 years old but has had a hard life. Now she is making up for that by lounging on the couch all day and snuggling with her foster family.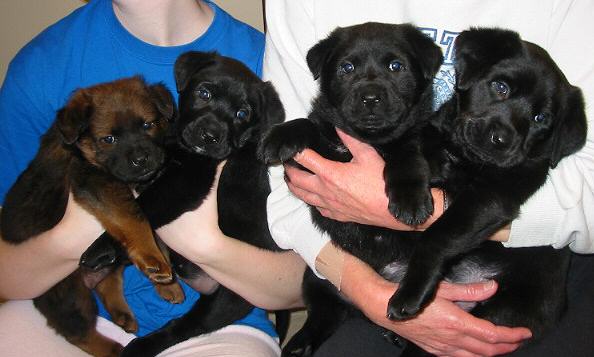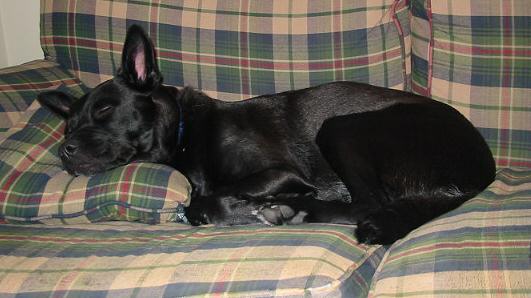 Last Edited by JMW 01/28/18