The Kalamazoo Rail Scene in August 1993
Page 1 - On August 9th, 1993 I took a day off work to investigate the rail scene in Kalamazoo. Now in August 2007, who would have thought that such much of what I saw in 1993 would be gone. First up are a couple of hand-drawn maps from that era and then a few early morning shots.
Page 1 Page 2 Page 3 Page 4 Page 5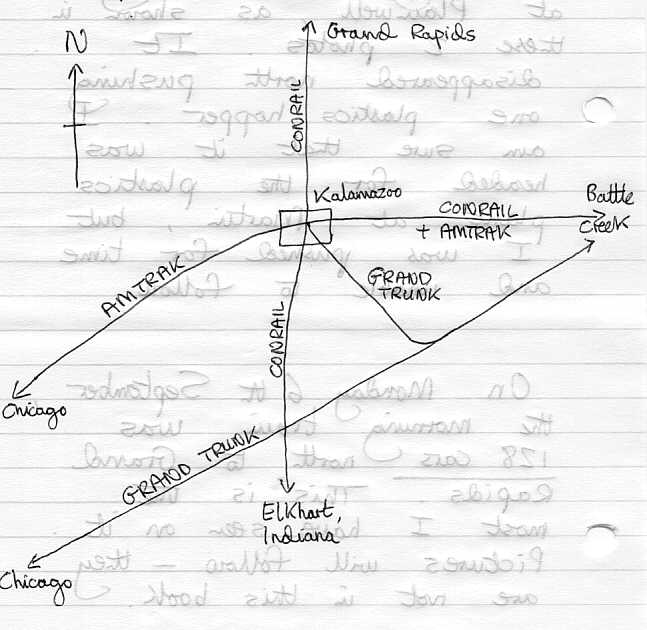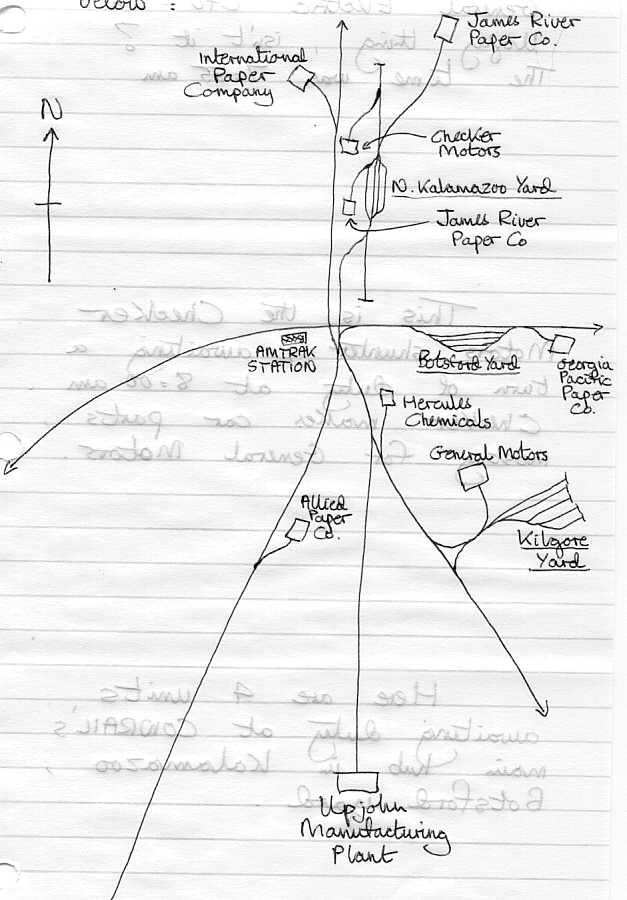 Heading north from Elkhart to Grand Rapids is Conrail train ELGR, led by brand new
GE 6132. It is caught here at Mosel Ave at 7:55 a.m. with the abandoned Eaton factory
on the right. This factory has since been demolished.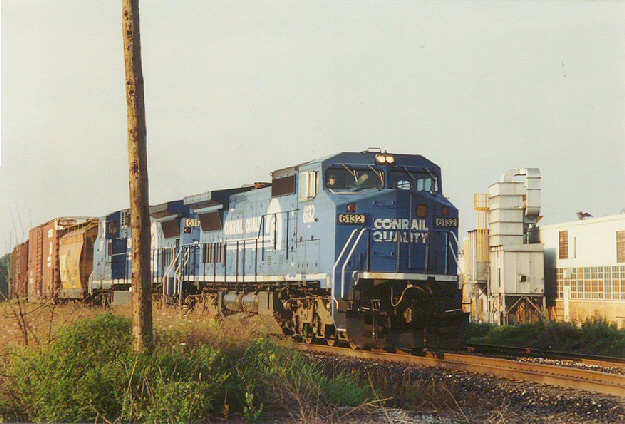 Just east of the above photo, the Checker Corporation switcher is stored within the building
when not in use so its appearance this morning means there is some switching to do. Checker
makes automobile components, mostly for General Motors.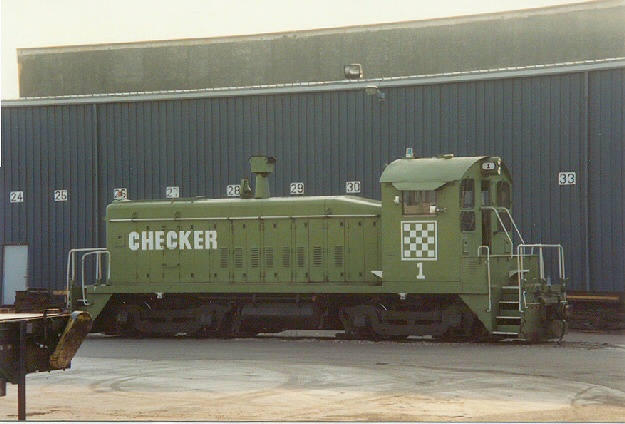 And here at Botsford Yard, the Conrail hub in Kalamazoo, none of the locals have yet started
work as all four units are still in the yard.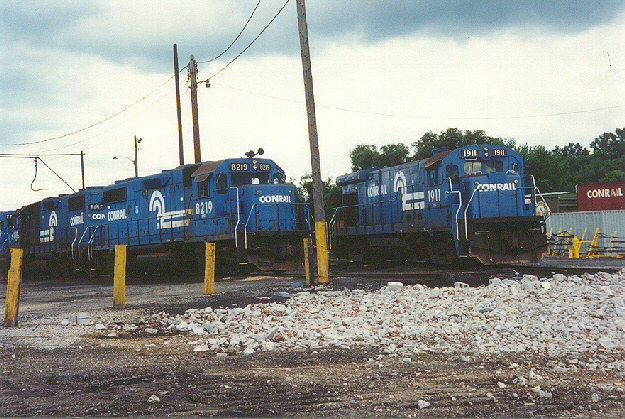 Page 1 Page 2 Page 3 Page 4 Page 5
Last Edited 05 August, 2007